Agenda subject to change according to health measures covid-19
Body Positive Educational programme
At RainbowHouse or via Zoom (will be indicated in the confirmation email after booking).
More info here.
CHARITY DINNER
This Charity dinner is to support the LGBTQI+ community in Hungary
FILM
Screening of the Pink Screen Festival film "Vento Seco" by Genres d'à côté
@Cinema Aventure
Sandro, a bear in his forties, lives surrounded by puzzles and fantasies. Between his after-work appointments with the beautiful Ricardo and his greedy thoughts towards the tarzan of the Maicon pools, dream and reality mix… A kitsch neon fable about the quest of love, located in a little shown Brazil, very far from the beaches of Rio. The fetishes overflow there: leather, cruising, BDSM, close-ups on super tight trunks… But Vento Seco is also embodied in social reality. It tells of intergenerational homosexuality in a working class environment, and has three transgender actors portray the roles of cisgender characters. A tropical Tom of Finland.
https://www.facebook.com/events/252294246785882
Tickets to buy here (8€)
VISIT
Visit to the Horta Art Nouveau Museum by visit Brussels
Two groups of 25 persons
Group 1 at 6:00pm
Group 2 at 7:30pm
Free of costs – inscription mandatory by
Lunch Belgium Bearpride
Anti pasti – pasta – desert 25 €
TOURS
Art Nouveau guided tour in French by Mr Bear Belgium Michel
Guided tour in English/Dutch by L – TOURS
Start from Santa Maria restaurant
No reservation required, priority given to the participants of the lunch
Parade Bear Pride Walk
Walking Parade in the center of Brussels with a delegation of the Hungarian Bears.
Start Point at Place de la Bourse
Route: Beursplein – Zuidstraat – Kolenmarkt – fontainasplein – BEARSTREET FESTIVAL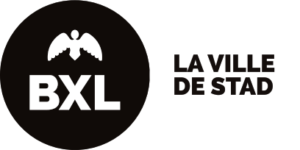 BEAR STREET
Bear Street with its Bearmarket
Rue Marché au charbon – Fontainas
MR BEAR BELGIUM ELECTION
The election will take place at the Vaudeville Theatre.
Doors will open at 8:30pm – The show will start from 11:00pm
A covid safe ticket will be requested from the spectators of the election.
Tickets online here

BEAR SPLASH
With brunch at Sauna Oasis
The doors will open from 12:00pm
Brunch will be served until 3:00pm.
Registration for the brunch here (Tickets only at the sauna entrance).